Jack's Pizza & Liquor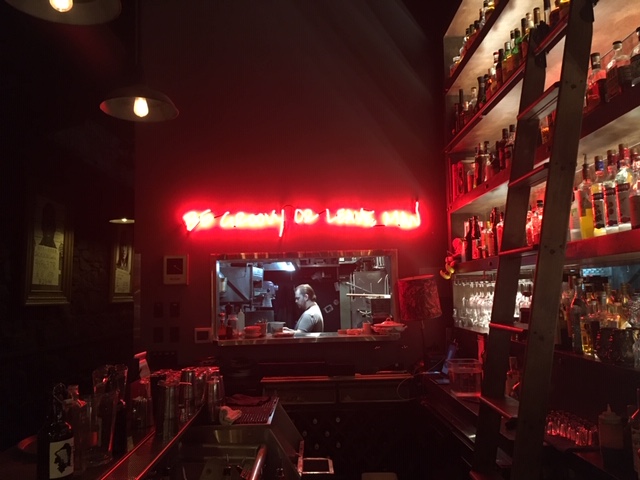 So happy to have discovered this place. I love the atmosphere, the food, the service the lake view and the music - you won't be disappointed!
Most of all, I adore their long list of cocktails - with Holy Smoke being my fave!
While alcohol and pizza aren't exactly what one would think of as 'skinny foods', we have 'eat up' days on the Delish Diet, so remember if you are on your 'eat up' day - the whole menu is up for grabs - knock yourself out!
Read on to learn how you can keep your diet 'delish-i-fied' and still eat out!
What do you eat when you want to 'eat out' and it's not your 'eat up' day?
Here's my pick of skinny dishes at Jack's (the dishes I recommend if you are not on an 'eat up' day and you want to stay skinny and still eat out at Jack's ….they are all on the 'appy' list)!...
- Fried Bocconcini Cheese (it's just a few bread crumbs, so don't worry, it isn't gonna break the scale)!
- Steak Tagliata
- Olive Skewers
- Meatballs
- Okanagan Hot Fried Chicken
- Pan Roasted Broccolini 
- Zucchini Parmesan
- Caprese Salad

So what I actually tried were the following...
Fried Bocconcini Cheese (delish)!
Olive Skewers (quite nice)
Zucchini Parmesan (pretty good, could use a little more parmesan)
Pan Roasted Broccolini (my absolute surprising fave)!
I will definately be going back to try the others and for certain I will be ordering the Pan Fried Broccolini again!
Click here to check out their whole menu!