Skinny Chocolate Fudge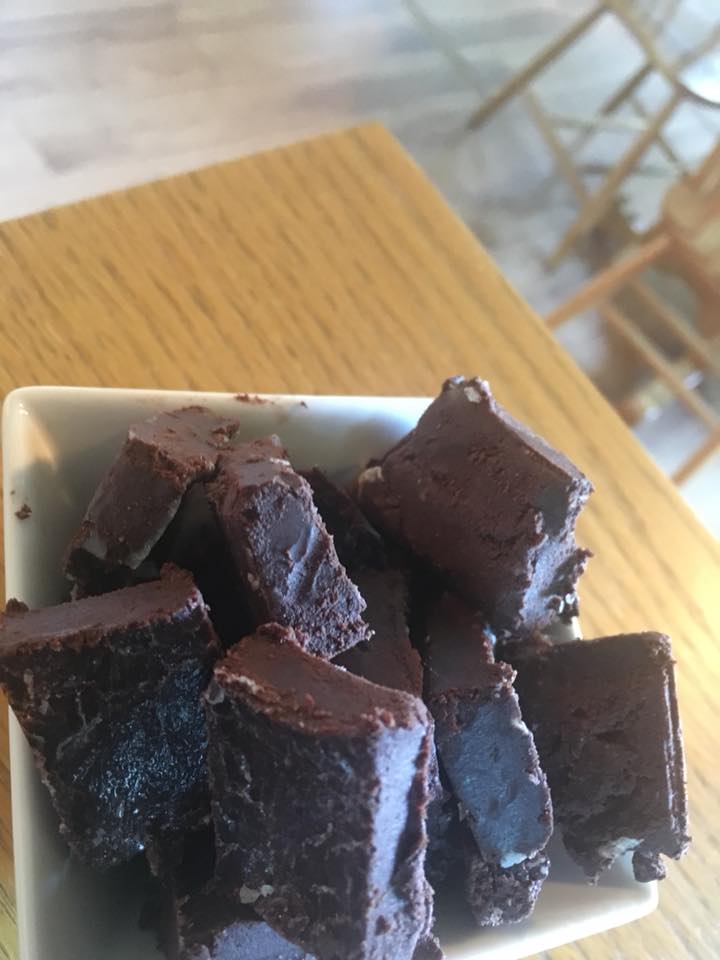 Omigosh the same fudge conventional style has 2 cups of sugar in it, yuck!

What you will need:
1/2 cup powdered erythritol
1/2 cup cocoa powder
1 cup whipping cream (or canned coconut milk)
1/4 cup butter (or coconut oil)
1 tsp vanilla extract
optional: 1/4 tsp salt

How to do it:
Step 1: Put everything in a small space pan.
Step 2: Whisk constantly on high bringing it to a rolling shiny boil until it thickens - it should NOT be pourable (or you'll have a pudding) - it should be so thick that you can't easily spread it evenly.
Step 3: Pour into a small baking pan lined with parchment paper.
Step 4: Refrigerate until firm.
Click here to book a Natural Weight Loss Breakthrough Session.